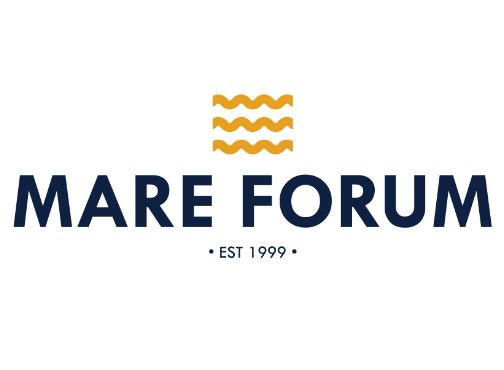 Following the successful 3rd Mare Forum Geneva, Mare Forum is pleased to announce the 4th Mare Forum Geneva 2021 "THE CHARTERERS – SHIPOWNERS DIALOGUE", to be held on Tuesday 21 September 2021 at the Hotel Beau-Rivage in Geneva.
The three previous Mare Forum Geneva forums have been bristling with ideas and dynamic debate.
Register now (limited availability) https://www.mareforum.com/events/4th-mare-forum-geneva-2021
Among the speakers are:
– Florence Schurch, Secretary General, Swiss Trading and Shipping association STSA
– Oliver Straub, Secretary General, Swiss Shipowners Association
– Michael Kleiner Economic Development Officer, REPUBLIC AND STATE OF GENEVA
– Alessio La Rosa, Global Head of Freight COFCO International Sa
– Alex Haubert, Head of Freight, AMAGGI
– Rafael Huber Human Resources Leader, Ocean Transportation and World Trading Group, CARGILL
– Maryana Yarmolenko Stober, President, WISTA Switzerland / Associate General Counsel, ADM
– Ioannis (Jannis) Kostoulas President, MARE FORUM
– Yasmina Rauber, General Secretary of the ZCA (Zug Commodity Association) / Managing Director Yas Maritime
– Mathieu Philippe, Commercial Director, BV
– Martijn Snijder, Managing Director, OLMAR
– Michiel Steeman, Managing Partner, ZUYDERZEE CAPITAL
– Connie Roozen, Partner, C&B MORE
– Jonathan Le Feuvre Managing Director, SPI Marine in Switzerland
– Antonis Trakakis Technical Director, Marine, RINA
– Harris Antoniou Founder and Managing Director, NEPTUNE MARITIME LEASING Ltd
– Andrew Wilson, Head of Research and Consultancy Services, BRS
– Sevi Katemoglou, Founder & Dry Cargo Shipbroker, EASTGATE SHIPPING Inc
– Francesco Paolo Morici, CharteringManager DEPOLI TANKERS
– Andreas Chrysikos, Sales Manager, GLANDER International Bunkering (Geneva)
– Apostolos Poulovassilis, Director, OCEAN TECHNOLOGIES GROUP
– Angie Hartmann, Executive Vice President – Crew Affairs, STARBULK (t.b.c.)
– Mags Moroney, Region Head of Sales, DTN
– Tea Chakhvadze, Head of Analytic Service, Maritime Transport Agency of Georgia
– more panelists to be announced – stay tuned
Themes to be discussed::
-Quo Vadis? Geopolitics, Protectionism, Competition, Decarbonisation, New technologies, global economy and trade, Risks.
– The shipping and trade markets forecasts
– Designing the zero-carbon ships of the future – Where to invest your money?
– Synergies needed; Charterers – shipowners – capital providers – regulators
-‍ Maritime Geneva, Switzerland and the world – Looking ahead
– Waiting for Godot? Women in shipping and trade
Together with a high level local and international audience, participants will plunge into a pool of booming business and new network opportunities with the focus on global shipping and commodities trade, transportation and the future of the global commodities and maritime hubs..
It will be inspiring, Be There
Register now (limited availability) https://www.mareforum.com/events/4th-mare-forum-geneva-2021